To be able to aconnect Google Analytics to your website you need to setup a property and get a Get Tracking ID. Please check official documentation .
Tracking ID should looks like this: UA-51392658-9
After you get it please open your Sheet, settings tab and paste your Tracking ID to Google Analytics ID
To check if it's working open "Realtime" -> "Overview" and visit your website. You should see at least 1 visitor: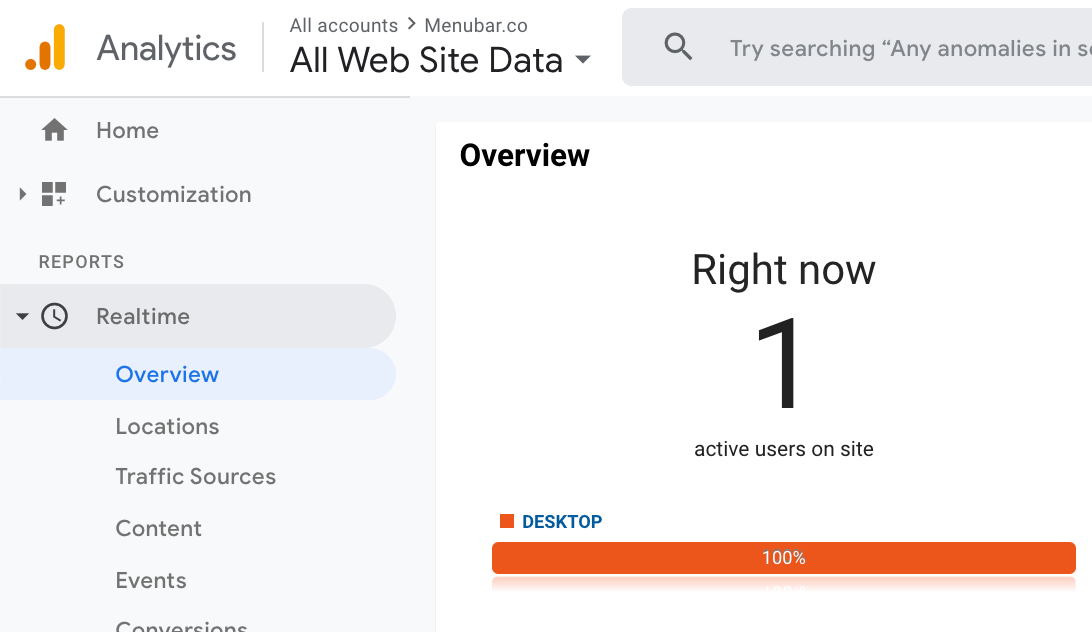 ---
Links tracking
Sheet2Site allows you to see the stat of most clicked links from your website via Google Analytics.
After you setup Google Analytics open your website and click on some of your links (maybe 10-20).
How to check outgoing links:
Behavior
Events
Pages
Change the date that incuded today in the date picker (top right corner) to make sure that data is included:




Select home page / in the table
Outgoing Link:




You should see all links that users clicked:




Data should updated in a couple of mins or less. You should see in your GA dashboard of links where clicks were performed.
---