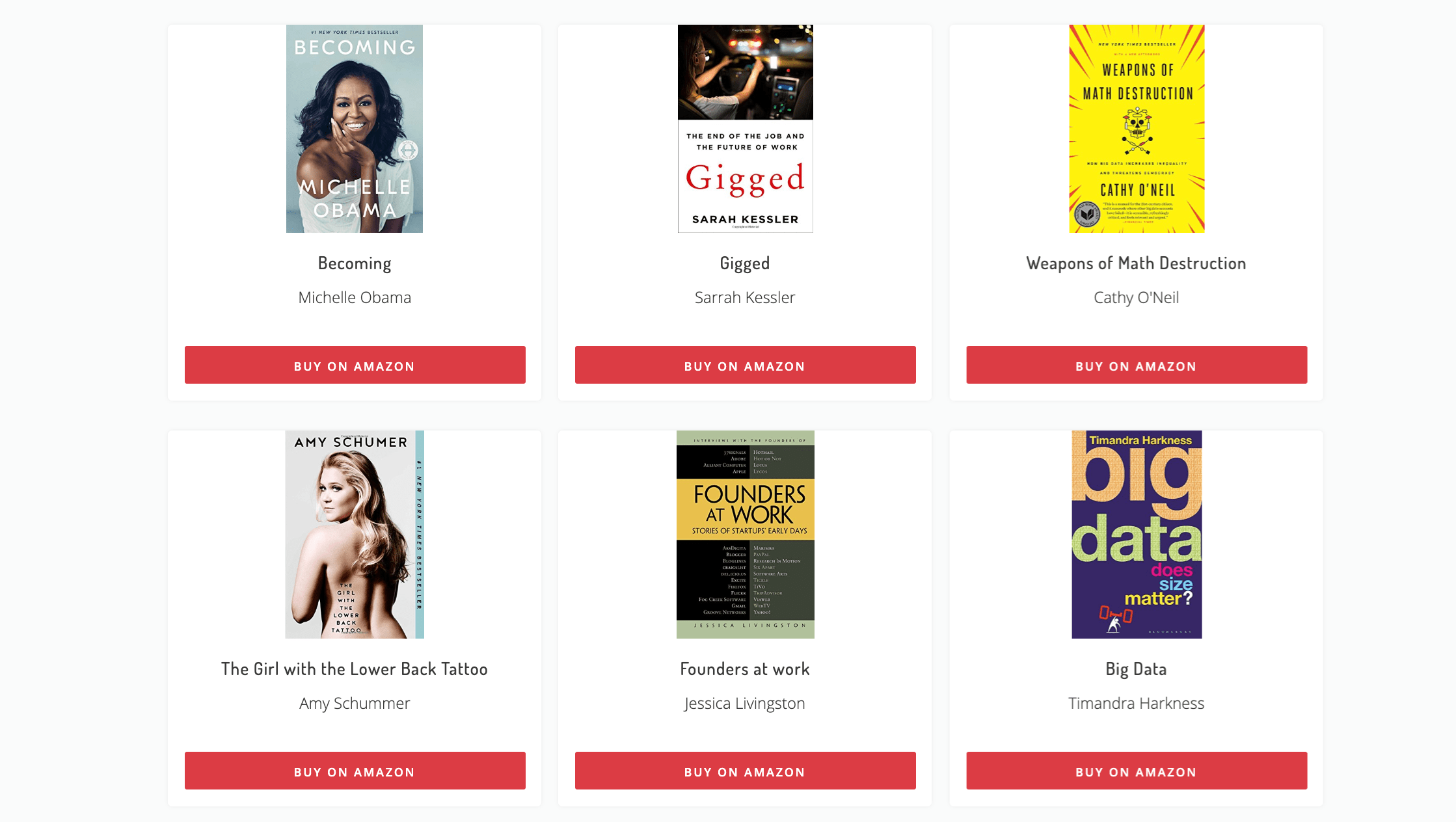 With Sheet2Site you can build Amazon Affiliate Websites. You can read more about Amazon Affiliate Program .
You can start with Business Template , but it's up to you what template will be better for you idea.
You need to find a niche of goods that you would like to sell. Let's say you want to sell books.
Example: thebooksbywomen.com
After you added all the books to content tab including: Name, Author, Image, Genre, Link
The link of a book should have your tag like: https://www.amazon.com/Yes-Please-Amy-Poehler/dp/006226835X/?tag=kalinasapps02-20/?tag=kalinasapps02-20
And finally you need to add your Amazon Affiliate ID to the settings tab that looks like this: 3e0ebe95-36bb-4b10-9a0c-e9c442d4d19
---