1. Install Sheet2Site Google Sheet Add-on:
Install
2. Choose a template and wait until all data will be copied to your sheet: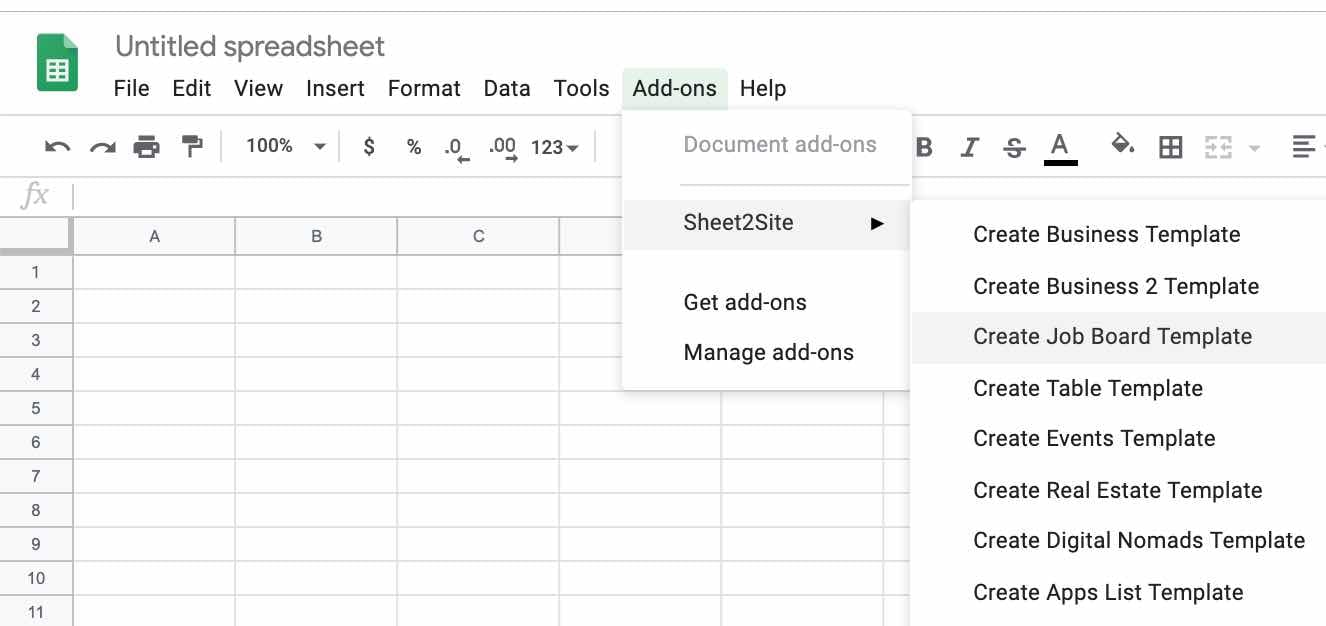 3. Share the sheet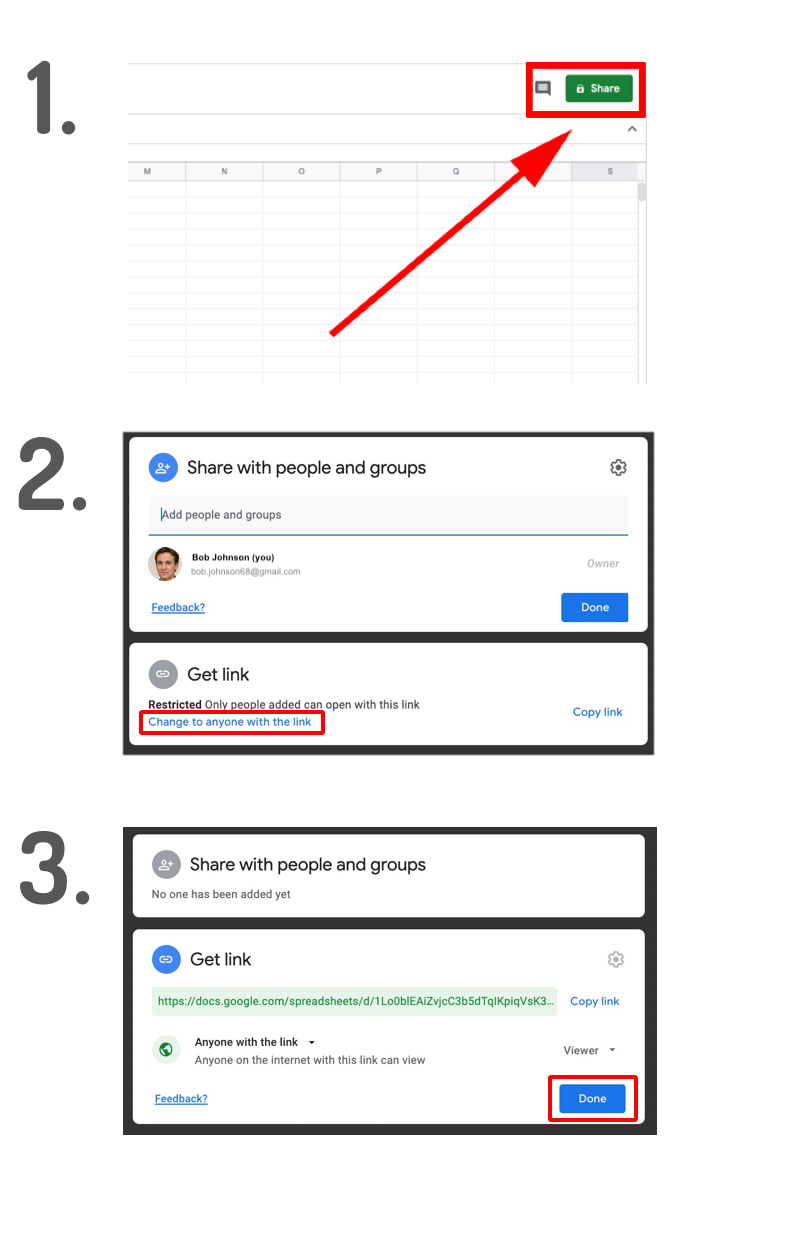 4. Press "Update website".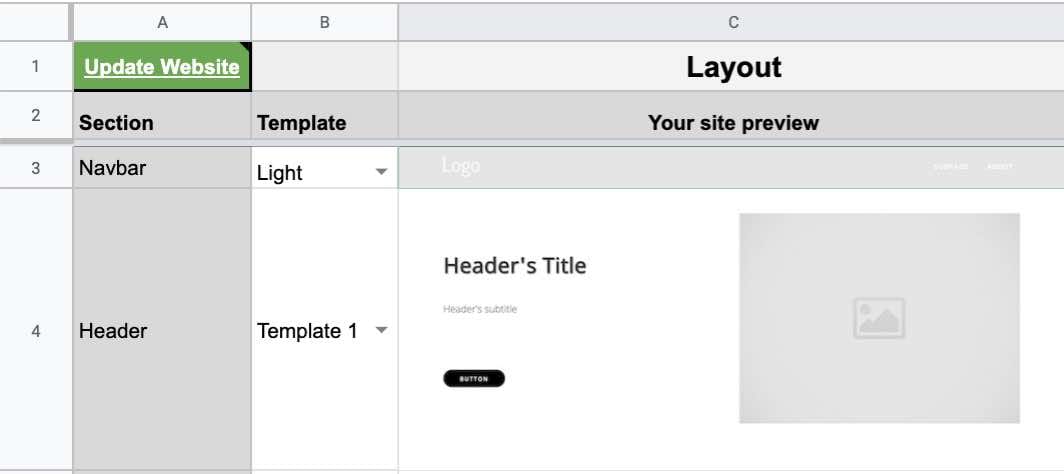 You will open a link like this:
https://sheet2site.com/api/v3/?key=1beTW17FZrUiRcyF3BRpemBhXbtROOh91iDTbfWX4YGA&g;=1 .
It's your website. This link will not change, so you can save it to use it the future.
5. Try to change the text in a "Header" tab to understand how it works:

6. Push changes to your website from a Google Sheet press "Update Website" or open the link if you saved it previusly, wait 15 secs and reload the page again.
---